A branch of the East Kazakhstan region became the winner of the Cup NCE - 2017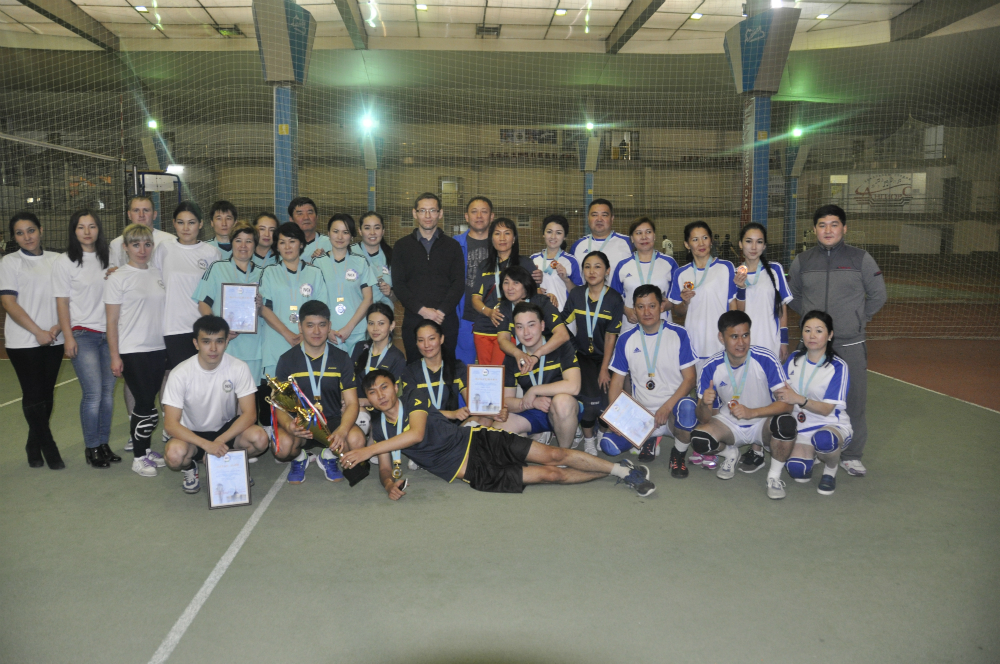 25.11.2017
Completed in Astana the Republican tournament on volleyball among branches of the National examination center.

In the final participated four teams from North Kazakhstan, South Kazakhstan, East Kazakhstan and Atyrau regions.

The team of East Kazakhstan region won the South Kazakhstan oblast with the score 2 - 0 and won the title of winner. For the third place fought representatives of Atyrau and North Kazakhstan regions, where the victory was won by the team from Atyrau with a score of 2 - 0.

So, at the end of the Cup final NCE first place was the team of East Kazakhstan region, II place – South –Kazakhstan region and III place took the team of Atyrau region.

The Cup ended with a solemn ceremony of awarding the winners with medals and diplomas.

During the ceremony the Director-General NCE rope balykbayev congratulated the winners and said that now this tournament becomes traditional.

"National center of expertise is in structure of Committee of public health of the Ministry of health, so a healthy lifestyle is our motto, also next year we plan to expand the range of competitions and add football tournament," said Kanat balykbayev.

Recall that in order to maintain the corporate spirit of the RSE on LEJ "national center of expertise" at Ministry of health of Kazakhstan organized a Republican volleyball tournament among the branches of NCE which was launched in September of this year.